Choosing which DNS records to enable proxy for in SWA
The Secure Web Accelerator, powered by Cloudflare works to speed up and secure your website. When viewing the DNS records, you will find that many of the records have the orange cloud either enabled or disabled. The orange cloud is used to toggle the proxying of the DNS record. It is important to know which records should and should not be proxied.
Steps
To get to the DNS Records, click on the Domain Names tab.
Then click on your domain name from the list. Scroll down and click on Manage DNS Records.
If Secure Web Accelerator has been ordered and activated for your domain, you will see the row of proxy buttons next to each DNS record.
Start by turning on proxy for the A record of your domain. Then, turn on the proxy for the WWW record, this can be either an A record or CNAME.
If you have any other websites under subdomains, you may enable the proxy for them as well.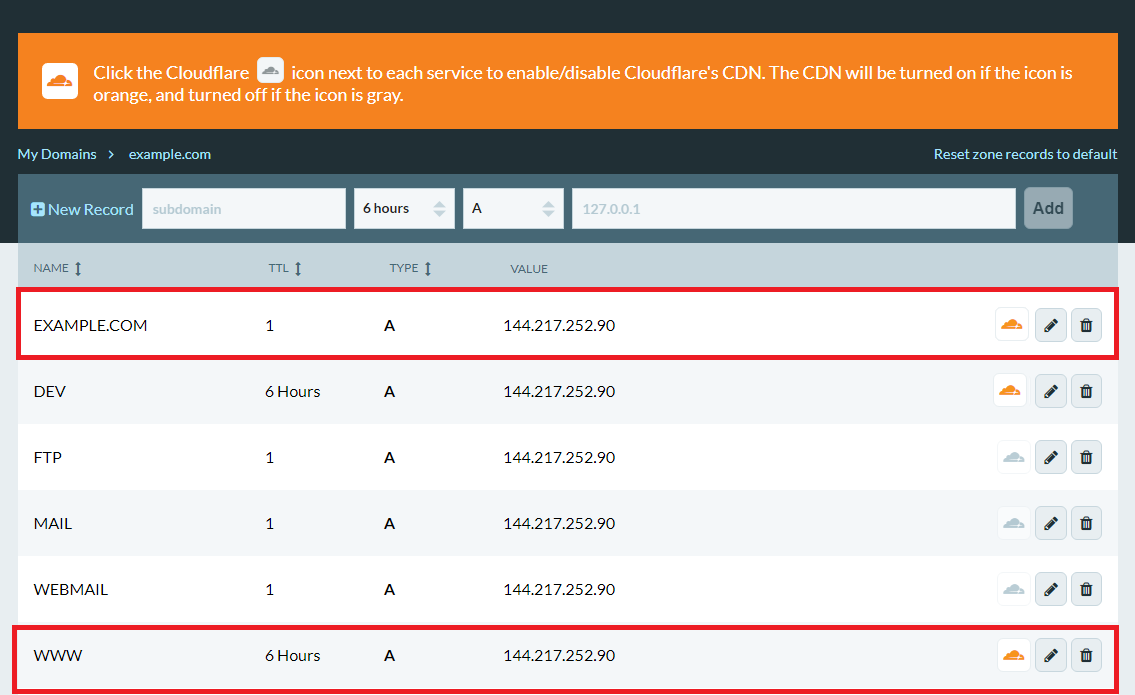 Please note, turning on proxying for email or FTP related DNS records will cause problems.
Do not enable proxy for any records that say Mail, Webmail, or FTP
Related